Integration with existing user accounts
Active Directory integration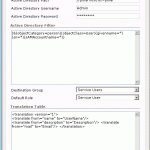 Using Active Directory integration you can import your users from the Active Directory. Once you import your accounts with the Active Directory Polar Help Desk software will be able to detect your user profile and you will be logged automatically using NTLM.
Import user accounts from a file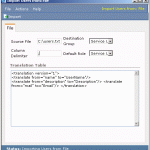 If you have the user accounts stored in a file you can easily import them to Polar Help Desk database. The import procedure also allows you to map and customize the data from your file while it is being imported to database.