Features

---
Skymem Desktop Application
Simple selection of contact whose chats you want to store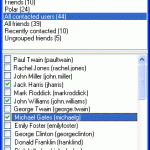 You can select a single contact, groups or even complete contact list with one click.
Notifications for logging status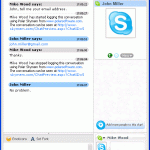 Your contact will be notified when conversation is being recorded as well as when the recording is stopped. The notification contains the link to the page where that chat can be previewed.
Search quickly and easily all your Skype chats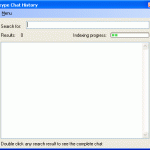 Your local Skype chat history is indexed and you can search all your chats at once and instantly find what you are looking for.
Contacts management made easy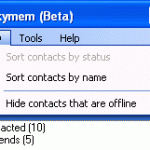 Searching contacts by name
Sorting contacts
Option to hide or show offline contacts
Skymem Web Application
No login is required to view the web page with chat transcripts.
Search your Skype chats stored on the web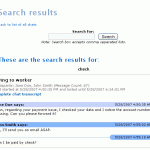 You can search through the content of the chat transcripts and quickly find the conversation or topic you need.
Filtering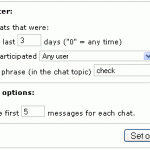 Set various filters for easier search and better preview. You can filter the chats by:
activity
chat participants or
chat topic
Upcoming features
Polar Skymem is still in beta version. We are working on it and the new features will be implemented.